Old Faithful Lodge Cabins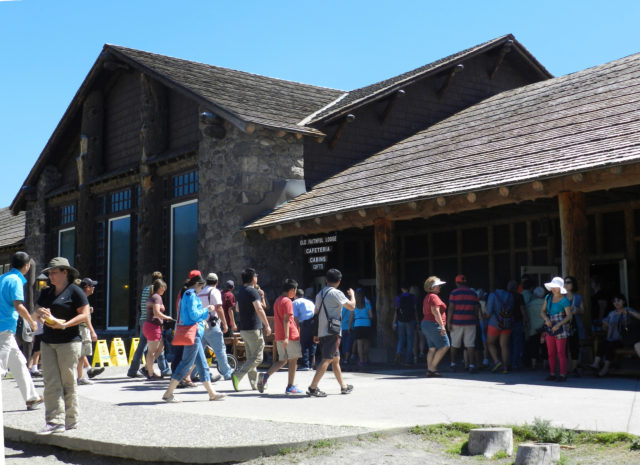 Constructed in the 1920s, the historic old Faithful Lodge is built of massive logs and supported by stone pillars. The Lodge's lounge features a very large window that overlooks Old Faithful Geyser, offering the best indoor viewing of the famous geyser of any of the three lodging structures in Old Faithful Village.
The lounge area also features a cafeteria serving breakfast, lunch and dinner, as well as a bakery / snack shop and a gift shop.
Lodging is in the form of 97 cabins featuring single or double beds. Frontier cabins include a shower, toilet and sink. Other cabins have no private bath; toilets and communal showers are located in nearby cabins.
Television, radio and air conditioning, however, are not available in any park lodging.
Rooms are available from mid-May to late September/early-October. Prices begin at about $90/night. Reservations may be made as early as one year in advance.