Old Faithful Snow Lodge and Cabins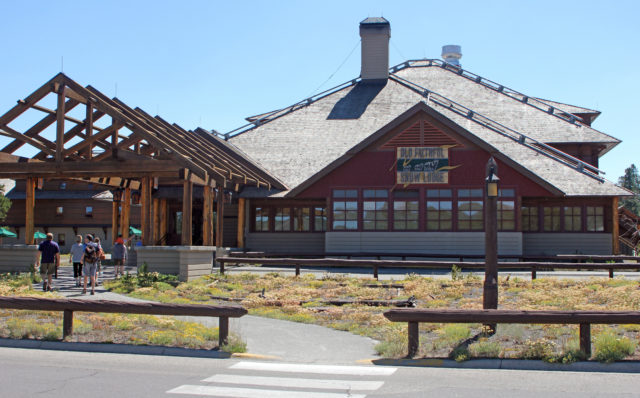 The Old Faithful Snow Lodge is the newest of Yellowstone's "full service hotels." Constructed of timber and featuring exterior lodge columns, the award-winning Lodge reflects traditional national park architecture yet provides many modern amenities. Television, radio and air conditioning, however, are not available in any park lodging.
The Snow Lodge features a full-service dining room serving breakfast, lunch and dinner. Dinner reservations are recommended. A grill and a gift store are also housed in the Lodge.
All rooms in the Snow Lodge have full bathrooms. Beds range from single to queen to king.
Cabins feature either queen or double beds and include bathrooms.
Rooms at the Snow Lodge complex are available from late April to late-October during the main season, and from mid-December to late-February for the winter season.
Prices for the spring/summer/fall seasons begin at about $120/night, while winter season rates are about $150/night and up. Reservations may be made as early as one year in advance.